Art house film lovers should be familiar with this theater as the location of T-Mobile's New Horizons IFF - Poland's largest film festival. The New Horizons Association, headed by Roman Gutek, runs the theater and controls all of its programming. Its nine theaters now feature art and auteur cinema as well as quality independent middle-of-the-road cinema. The cinema offers various film education projects, broadcasts from the legendary The Metropolitan Opera, cinematic reviews and festivals, encounters with film for children and senior citizens, exhibitions and concerts. Additional attractions include the cinema's bistro with delicious food at reasonable prices, a poster gallery, and a bookstore with film literature and DVD films on sale.
The New Horizons Cinema program is part of the larger Wrocław European Capital of Culture - 2016. The non-profit New Horizons Association runs the theater and controls all of its programming.
Building adapted to the needs of handicapped persons
All cinema auditoriums: 2,329 seats:

level 0:
- auditorium 1: 562 seats
- auditorium 2: 167 seats
- auditorium 3: 169 seats
level I:
- auditorium 4: 145 seats
- auditorium 5: 159 seats
- auditorium 6: 131 seats
level II:
- auditorium 7: 273 seats
- auditorium 8: 283 seats
- auditorium 9: 440 seats
From our history:

The most important events will be taking place in 9 air-conditioned auditoriums fitted out with comfortable seats and a professional sound system (Dolby Digital Surround EX DTS).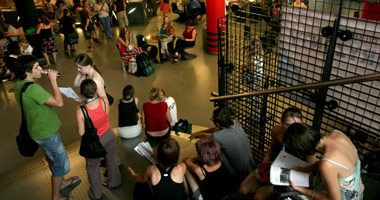 However, the hallway will also be vibrant with life. There you can discuss the day's events…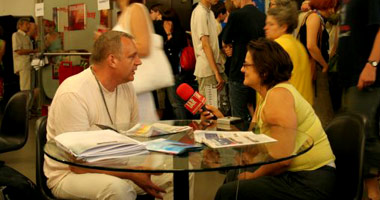 More information about the Cinema at: www.heliosnet.pl