Of the 13 films in the New Horizons International Competition,a jury composed of Tomasz Wasilewski, Christian Jeune, Martin Schweighofer, Leonardo Brzezicki, Syllas Tzoumerkas awarded the €20,000 Grand Prize to the film White Shadow (Tanzania, Germany, Italy, 2013) directed by Noaz Deshe. The Audience Award also went to White Shadow.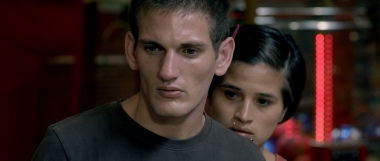 For the fifth time in festival history, film critics from the International Federation of Film Critics awarded the prestigious FIPRESCI prize. This year's winner is History of Fear (Historia del miedo, Argentina, France, Germany, Qatar, 2014) directed by Benjamin Naishtat. The FIPRESCI jury consisted of Bhaichand Patel, Engin Ertan and Bartosz Żurawiecki.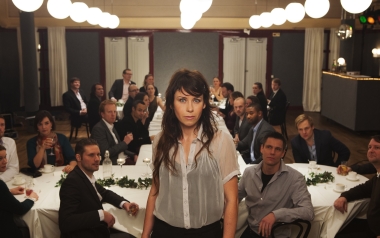 In the Films on Art International Competition the jury consisting of Inge de Leeuw, Yael Bartana, Zachary Heinzerling, Wojciech Bąkowski awarded the €10,000 prize to the film The Reunion (Återträffen, Sweden 2013) directed by Anna Odell. Zuzanna Solakiewicz's film 15 Corners of the World (Poland 2014) received a special mention.
More about 15 Corners of the World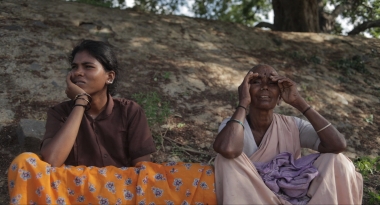 The winner of the European Short Film Competition is O.T. (Austria, 2014) by Markus Scherer. In addition, the film's director received the London Film Academy Award. The second prize went to the film 23rd August 2008 (Great Britain, 2013) directed by Laura Mulvey, Faysal Abdullah and Mark Lewis, and the third prize winners is Laure Prouvost for her Wantee. Grand Dad Friendship with Kurt Schwitters (Great Britain, 2013). A jury consisting of Izabella Gustowska, Christoph Girardet, Matthias Müller selected the winners.
In the Polish Short Film Competition, sponsored by the festival's main partner, T-Mobile Polska, the first prize went to Where I Can't Be Found (India, Poland, 2014) by Arjun Talwar. The second prize went to Blue Room by Tomasz Siwiński, while Arjun Talwar and Oliver Krüger received the third prize for Habitat. The winners were selected by an international jury: Claudette Godfrey, Olaf Möller, and Johan Oettinger.
In the new competition - Magnify - aimed at film community and visual artists from Wrocław and Lower Silesia the first prize and 10 000 PLN went to the Boy With a Frog (2014) by Bartek and Piotr Bartos. The prize for the best viedo clip went to the Talking Tree by Hubert Pokrandt. The special prize provided by Wrocław, European Capital of Culture 2016 whereas the possibility of cooperation with Audiovisual Technology Center that went to Marcin Strauchold for his Enrichment (2014). Honorable mention in the competition went to Katarzyna Parejko for Wind / Breath (2013). The winners were selected by jury consisting of Kamila Wielebska, Bartosz Warwas and Jan Pelczar.