Martin Schweighofer
Executive Director of the Austrian Film Commission (AFC) – the official agencyforstrategicsupportand promotion of Austrian cinema abroad. Film and theatre critic. Co-­‐founder of and dramatic adviser with the theatre company Theater im Kopf; Member of various selection boards of film subsidy agencies (Austrian Film Institute etc.); Founder and director of the film festival Diagonale (1993-­1996); Founding member of the pan-­‐European organization European Film Promotion (EFP), currently member of EFP's Board of Directors and Vice President (since 2013); Lecturer at Vienna's University of Applied Sciences (Film, TV and Media Production) (since 2013); Member of the European Film Academy. Jury duties at numerous international film festivals (e.g. Buenos Aires, Copenhagen, Dubai, Thessaloniki, Yerevan).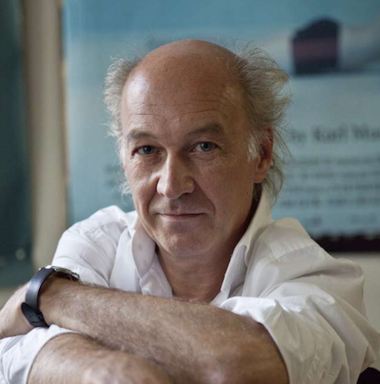 Martin Schweighofer
Tomasz Wasilewski
Polish scriptwriter and director. He gratuated from Academy of Film and Television and The National Film School in Lodz. He worked as assistant director at different theaters plays and films and cooperated with the international co-productions. He is the scriptwriter of TV series for the National Polish Television. His full – length feature debut In a Bedroom had world premiere in Karlovy Vary International Film Festival in 2012, and was one of the most often presented Polish films at the international film festivals. In a Bedroom received several prises including Ecumenical Jury Avard in Mannheim-Heildelberg International Film Festival 2012. His second feature film Floating Skyscrapers had it's world premiere at Tribeca Film Festival in New York City 2013. American film criticts chose Floting Skyscrapers the best movie presented at Tibeca and among the awards won the East of the West competition of the Karlovy Vary International Film Festival in 2013, Audience Award at International Competition New Horizons in Wrocław, Best New Directing Talent nad Grand Prix of Juth Jury at Gdynia Film Festival – Poland and Best Directing Award at Transilvania International Film Festival 2014. Currently he is working on his third feature film United States of Love, which script was presented at Cinemart during Rotterdam International Fim Festival 2014 as well during Berlinale Coproduction Market at the Berlinale International Film Festival 2014.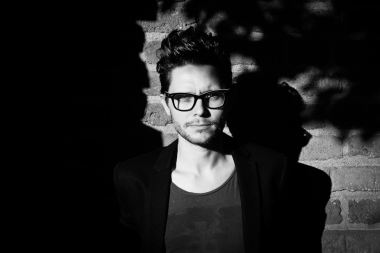 Tomasz Wasilewski

Syllas Tzoumerkas
Syllas Tzoumerkas was born in Thessaloniki. He studied theatre, film-directing and acting in Athens, Utrecht and New York. He first directed short films (The Devouring Eyes, Rain) and TV-documentaries on current political affairs, 20th century history and litterature. As an actor, he participated in stage and live-cinema performances, and feature films (Wasted Youth, The Eternal Return of Antonis Paraskevas). His feature film debut Homeland, had its world premiere at the Critics' Week of the Venice Film Festival 2010 and participated in numerous international film festivals. His second feature film, A Blast, is currently in post-production, and Hails o'Sargasso Sea, his next film project, is in-development.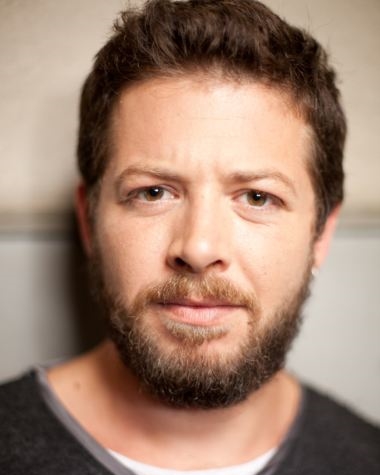 Syllas Tzoumerkas
Leonardo Brzezicki
Leonardo Brzezicki studied Film at the University of Buenos Aires. He also trained as an actor with theatre director Ricardo Bartis. He has directed several short films. With You Counting Lambs (2002), a comedy, won first prize at the Latin American Short Film Festival in Rosario. He was selected for Le Pavillion, the artist's residence at Palais deTokyo in Paris, with his short Tokyo Tonight. As an actor he has appeared in several independent productions in Buenos Aires, for example in Unmade Beds (2009) by Alexis Dos Santos. Night(in New Horizons International Competition in 2013) is his first feature film. Leonardo is currently shooting his new short film The Mad Half Hour, a project commissioned and supported by the CPH:DOX LAB. His new feature film Project Retiro Dos Padres was selected for the "3 Puertos Cine", a script lab organised by BAFICI's BAL, FIC Valdivia's AUSTRALAB and IFFR's CINEMART.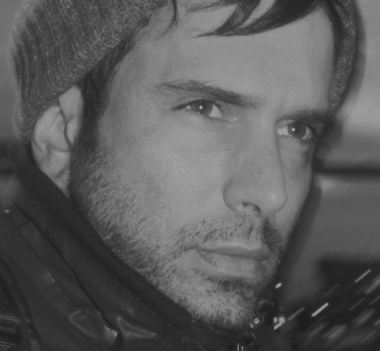 Leonardo Brzezicki
Christian Jeune
Christian Jeune is the Director of the Film Department and Deputy to the General Delegate of the Cannes Film Festival. Christian has 22 years experience in the film industry, and has been the head of Film Department since 1994. He has been covering mainly Asia for the last 15 years and has served in many juries (including Pusan, Tokyo, Sarajevo, Bangkok, Taipei, Jérusalem, Rio...) He has all also along subtitled more than 100 films from English to French.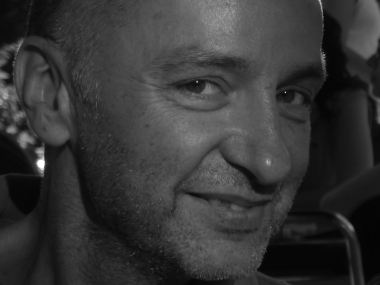 Christian Jeune