We will be screening films and running workshops for our youngest visitors for the seventh time. This time, however, the program will not be limited to films from just a single country. Instead, we have selected the most beautiful animated films from around the world that have been released in recent years and that feature a number of different techniques, including drawing, cut-outs, puppets, and computer-generated animation. The program will include titles from the Czech Republic, Spain, the United States, Denmark, Sweden, and Poland.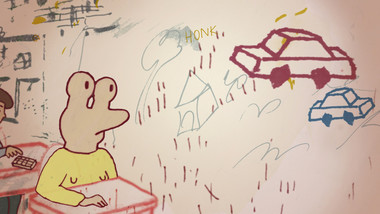 Strange Wonderful, dir. Stephanie Swart
You will already be familiar with some of the protagonists, such as Aston the puppy (not only from the film Aston's Stones, which has been shown in Wrocław, but also from the series of books by Lotta Geffenblad that are sold in Poland). We hope that you will enjoy his latest adventures (Aston's Presents, Saturday, July 26, 10:00 a.m.). You will also meet the characters from the imagination of well-known Danish animator Jannik Hastrup (The Boy Who Wanted to Be a Bear, Sunday, July 27, 10:00 a.m.). His film Cirkeline: Little Big Mouse was screened in Wrocław in 2008.
The workshops, as always, will provide an opportunity for children to try out their own creativity – both artistic and musical.
The screening on July 26 (Saturday) is especially for anyone who is well aware of what it means to really wait for something or someone. During the workshop accompanying the screening, we will create objects that will lend us support when someone disappoints us. We will put everything into cases that we make ourselves. The screening and fun activities are for children from 3 to 6 years of age.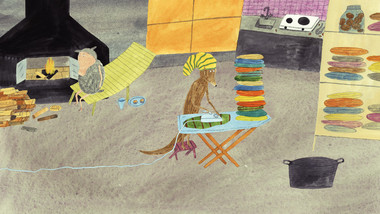 I'm Running Away! dir. Eva Lindström
On July 27 (Sunday), we will watch a beautiful, fairytale-like animation by Jannik Hastrup about the complex relationship between man and nature. During the workshop, we will try to figure out together what our inner animals are, and we will also make masks. There will be a surprise for nature experts and enthusiasts. The screening and workshop are for children 7 years of age and above.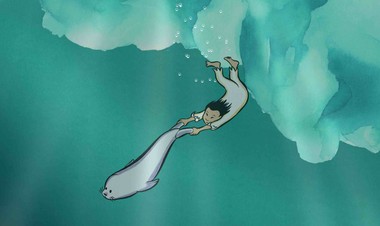 The Boy Who Wanted to Be a Bear, dir. Jannik Hastrup
On August 2 (Saturday), we will watch and listen to find out what is happening in the world of birds. A musical workshop will be led by Gerard Lebik, a Wrocław-based musician and a graduate of Wrocław's Music Academy who works in the fields of musical improvisation and sound art. The screening and workshop are for children between 3 and 6 years of age.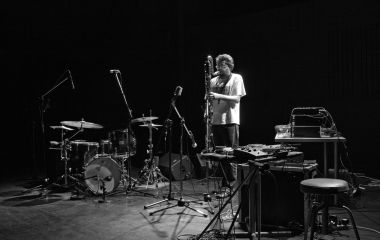 Gerard Lebik
On August 3 (Sunday), both the screen and the workshop will be filled with a variety of strange and inspiring images. The workshop will be dedicated to optical toys that we will build ourselves. It is for children 6 years of age and above.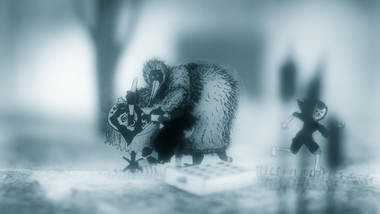 Astigmatism, dir. Nicolai Troshinsky
The workshops for children are free of charge.
Films will be shown in screening room KNH5 at 10:00 a.m. on July 26-27 and on August 2-3.
The workshops on July 26-27 and on August 3 will be led by Magda Bravo.
The dialogues for the films will be read out by Beata Kozikowska and Tomek Solich.
We would like to thank the Danish Institute of Culture, and the Danish Film Institute, and the Swedish Film Institute for their help in arranging the screenings.
Agnieszka Koperniak